Short and sweet
Lately I have been coming across a lot of people complaining about what I am doing on my little corner of DA, which is really dumb.
So I'll put this solution clearly:
•If you don't like what I am doing, stop watching me, and get off of my page.
•I didn't force you to come here, I am not forcing you to stay, please take advantage of your right to leave.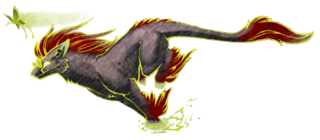 •DON'T USE MY CHARACTERS, CREATURES OR IMAGES FOR YOUR OWN RP/STORY/COMIC
•DON'T ASK ME FOR REQUESTS
•NO CHAIN LETTERS
•BE POLITE