Update
So my comp is litterally on the fritz, let me put it in order for you.
Monday night Oct6th
-Monitor starts screaching at me, then makes a rather loud pop noise as it explodes.
-I stay up to prevent any possibility of fire due to burnt smell.
Tudesday 7th
-In the morning I walk down to the store for an hour and buy a new monitor, then drag it back... heavy monitor is heavy
-I hooked it up and attempted to get it to work.
-with the help of my room-mate I got it working for about an hour before I head off to class, but it kills the net
-After school I attempt to fix the net, and new monitor stopped working
Thursday 9th
-I got ~
Mother-of-Kitties
Father to look at it and he fixes the monitor
-I go home for the weekend
Monday 13th last night
-I get back and eagerly turn on my comp to have about 20 mins of fun before it freezes on me
-now it won't load past the black logo screen.
So yeah, no comp for this week either... I dunno when I'll get it working angian if ever.
Sorry
~
kilara
's Computer is broken, I broke it. It was a fantastical explosion. We stood in awe as the monitor's once exuberant glow burst forth in one last desperate attempt to keep the world alight. The room fell dark and silent, we looked to each other as the world followed suit. Alas she is doomed to wander the world in eternal darkness and solitude.
Or at least till Monday, we'll see how it goes.
Dear Superior Computers,
Your computer's superiority has failed me for the last time. I demand vengeance. And a new monitor for Ty. If you do not meet these demands I will be sad.
Love
Fuck you,
`
sambees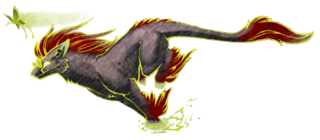 •DON'T USE MY CHARACTERS, CREATURES OR IMAGES FOR YOUR OWN RP/STORY/COMIC
•DON'T ASK ME FOR REQUESTS
•NO CHAIN LETTERS
•BE POLITE