Birthday
Ok so if you didn't know already by all of the amazing people who left me birthday wishes on my front page, today was my birthday <3
(Thank you, you guys really made the day!)
I swear today has to have been one of the best days I have had in a good while. Even thought I have been highly sick the last few days, today I got signs the cold is finally letting up.
~
Lunwlf
came down and visited me this weekend, and brought me some gifts from home. (oh how I miss home) He even bought me a plushy tiger made from the softest material ever.
~
zomby138
did a sweet little Kilara sprite, (totally out of nowhere btw) Much love!.
I am also looking forward to tomorrow because hopefully I'll be healthy enough to go to class and not spit my lung out on the floor. <3
Wishlist?
I gots tagged for this (By~
nichal
from what I know)
So yeah I really dunno what I want for x-mas, prolly a stress-free break would be nice.
But my mom and ~
Lunwlf
demand a list... and really what I want can't be bought (well one can, but it is in high shortage T_T)
I should prolly list a bunch of movies and clothes XP
Other then that I wish for giftart (as everyone else on this site does <3)
It is an artsite, and I think it'd be weird if people didn't want giftart. oO
I'll prolly set it up so I can send a bunch of my friends cards for x-mas, Something cute, yes, cute <3 (oh and draw my closest friends stuffs, also if I get teh tiem)
I Tag really no one, because everyone I know has already been tagged, and I don't want to feel redundant... so if you haven't made a wishlist yet, do it, it's fun <3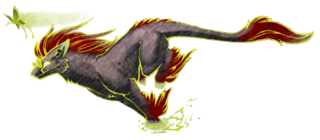 DO NOT USE MY CHARACTERS, CREATURES OR IMAGES FOR YOUR OWN RP/STORY/COMIC