Damn
So it has finally happened, I thought I had been lucky to lurk in the slight level where I am popular enough to be happy but without the mirrad of thieves that come with popularity.
But the last couple of days I have found the mirrad... it is like everyone noticed me at once.
[link]
If I didn't like Yugioh enough, here people are making cards of my avians.
[link]
OMG people are stupid, mass theft here.
[link]
Half the details are wrong
[link]
WTF almost every RP on here is for cybering and it is also ripe with theft... NO, just NO
I don't understand how I can make this clear, but I DONT allow people to repost my characters and RP with them. I am sorry but get your own frigging characters to cyber with.
~"But Kilara, you shouldn't be mad, they aren't making profits from your images"
~Instead they are soiling my brain children with their sex and other things
Yes I know the photobucket thing is already said before, but I searched up Kilara on there and recieved
4
pages of reposted art, and none of it from my account on there.
"The above links are only few of what I've encountered. There are also many on DA who's names won't be mentioned. I don't consider referencing a pose theft, but copying an image directly is a whole different matter, especially offering it for sale, I take offense to that."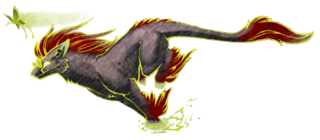 DO NOT USE MY CHARACTERS, CREATURES OR IMAGES FOR YOUR OWN RP/STORY/COMIC