*§~~~~~~~~~~~~~~~~~~§*
Now this is how it will work, I will NOTE each winner in Order of first to the runner ups. They will then select their number of prizes from the list, and I'll stroke them off, sending the remaining prizes to the next winner.
PLEASE WAIT for me to send the note before you choose your prizes since some will likely be chosen by someone who won higher.
The judging was done as a marking sheet with a total of 10 criteria, plus an extra mark for each judge's favourite, which means the maximum amount of points a judge could give an image was 11.
There were 11 judges, so the maximum points any entry could get was 121.
All of the winning entries scored over 100
Now I want to express how extremely hard it was to go through every entry and judge them fairly based solely on criteria and not on skill or my experiences with the entrant. I was very impressed by numerous entries and I do wish I could give a prize to all, but I do not have the time to do so.
The winners!
*§~~~~~~~~~~~~~~~~~~§*
Now for what you really want!

First place goes to:

for
•This piece definitely blew me away, being able to fit all of the avian characters into one image is a feat on it's own, but then putting them together in a scenery interacting while keeping everyone in character is well amazing.

Second place goes to:

For
•Now giving me the Original painting had nothing to do with your placement for I was only one out of the 11 judges, but you definitely did a good job to be able to impress everyone so much! <3

Third place goes to:

For
•The colours in this piece are very calm and beautiful. I love the atmospheric perspective going on, and how realistic the avians look.

Forth place goes to:

For
•I know that traditionals can be a real pain in the backside, but TBB you totally pulled them off!
The colours are accurate and the characters look like they are supposed to! A very exceptional piece!

Firth place goes to:

For
and

For
•For this I tried a couple ways for a tiebreaker but nothing seemed to work, so I decided to settle in for a tie. So congrats the both of you, because you both amazed and stumped all the judges on who should be in 5th
(yes you both will get your full alloted prize choices)
*§~~~~~~~~~~~~~~~~~~§*
Now I know you guys are counting and going "But Ty there are 59 prizes and that only covers 48 of them, what about the other prizes?"
Well that was also planned, for there are a bunch of runner ups.
Each person listed below will be able to choose one of the remaining prizes!















*§~~~~~~~~~~~~~~~~~~§*
Now remember that this was all did as fairly as I could possibly make it, So I will be highly disappointed if people start whining like children over the results of this.
And on the same note I am still disappointed in the people who felt it was necessary to spread rumours and fan the flames of drama during this contest. The people who did that made this experience not as pleasant as I would have liked it to be, for me or some of the people involved.
I am glad it is over and will likely not be holding another contest for a while if ever.
This journal will be subject to change if I need to update formatting, spelling, or have issues with a winner revoking their rights as a winner.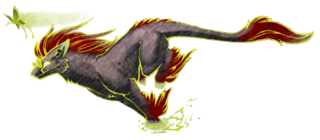 •DON'T USE MY CHARACTERS, CREATURES OR IMAGES FOR YOUR OWN RP/STORY/COMIC
•DON'T ASK ME FOR REQUESTS
•NO CHAIN LETTERS
•BE POLITE