All of my friends who have Avian characters, I ask you that you send me the links to your pages in the comments of this journal.
For I have a huge epic plan, and it starts tonight!
Edit: Ok so I am so torn on whether I want to laugh or cry.
I thought that people who watched me at least knew what I draw, but I guess not...
So I will clarify
I want my friends who want to participate in my epic project to post links to their Avian characters, so that I can know who is going to be a part of this.

Sorry that it was so apparently vague, but I was rushing out the door to catch my bus so I could get back to college at a reasonable hour.
The avians characters so far
Cain
Ripha
Nailmus
Vreyin
Pango :thumb100348295:
Aeroh
Saiya
Iotien
Zhenya
Tahlia
Avyn
Giza
Mizgarth
Exiel
Ophy
Drejrael
People who have donated:
~
Skysealer
!
Tigermond
*
CentraDragon
*
Foxchibi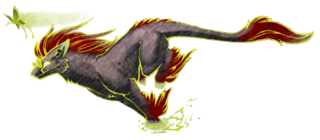 •DON'T USE MY CHARACTERS, CREATURES OR IMAGES FOR YOUR OWN RP/STORY/COMIC
•DON'T ASK ME FOR REQUESTS
•NO CHAIN LETTERS
•BE POLITE