Come and Get'em!
EDIT: ALL GONE! Thanks for participating! C:
Hey guys, ~Skysealer here updating on behalf of ~kilara!

Just letting you guys know that there are Undrais and Flytts back up for readoption.
The Undrais/Flytts that have a ??? by their name are claimable.
Also, please make sure to read the rules before claiming an adoptable, and if you've already claimed an adoptable, please refrain from claiming another one in order to be fair to everyone else. C:

You can find the Undrais here: [link]
And the Flytts are here: [link]

All of the Odroth have been claimed, so no need to run over to that page.

That is all!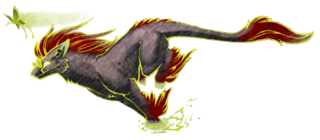 •DON'T USE MY CHARACTERS, CREATURES OR IMAGES FOR YOUR OWN RP/STORY/COMIC
•DON'T ASK ME FOR REQUESTS
•NO CHAIN LETTERS
•BE POLITE