As a lot of you likely know, I am supposed to be going to the Canadian Dev meet at Niagara falls today....
And here I am!
I'll be walking down to the meeting spot in about an hour or so
untill then I'll be draining the battery on this laptop, and playing the new-ish pokemon game.
I hope to see you guys there!
~Kilara
If you need more info, look at `
Exileden
's journal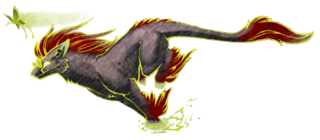 •DON'T USE MY CHARACTERS, CREATURES OR IMAGES FOR YOUR OWN RP/STORY/COMIC
•DON'T ASK ME FOR REQUESTS
•NO CHAIN LETTERS
•BE POLITE