Ok, so I love llamas!
And I would really want to be a super llama!
So give me llama badges so I can wear a cape!
EDITZ:
Apparently there is a level above super Llama, So please keep helping me in my goal!
EditZ:
Apparently at 1k (in about 500 more LLamas) I can get the white LLama
and at 2k there is the white LLama with a cape, and a golden Llama after that.
I know I will likely not get any of these, but I really wanna aim for the white Llama!
Please help!
[link]
and
[link]
Some chats for giving and recieving Llamas for EVERYONE!
Once again EDITZ: (sorry for the spamz)
Ok so the Llama thing is still going, thus I have not lost the chance to get the albino Llama!
If you can still help I'd love it!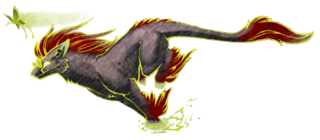 •DON'T USE MY CHARACTERS, CREATURES OR IMAGES FOR YOUR OWN RP/STORY/COMIC
•DON'T ASK ME FOR REQUESTS
•NO CHAIN LETTERS
•BE POLITE