Avians
I am not angry at anyone, this is just a notice
A lot of people have been asking me lately to make avian characters. and well I am always having a hard time saying no to everyone since I always feel as if I am being mean. And I hate being mean.
So I put up a
FAQS
hoping that people would read that and maybe get the answer for the question before they ask me.
Thus I repeat, Please no not make avian characters... I love seeing fanart of the avians, I just don't want there to be many characters... Like the avians are
extinct
and I feel it would be mean to make a whole bunch of characters that are dead already in my story.
I always tell my friends this when they make avians.
Avians are like a gift I reserve for my friends, since I usually don't have much time to draw them stuff, as I wish I had much more time to do. T_T but if I let just anyone make avians then it would no longer be a special gift to my friends.
Look I even made it so that people could make characters of the avian subspecies.
Hey maybe if you showed me you cared enough about the avians, I prolly wouldn't mind a half-blood avian (half human-half avian)
Avian characters
Here I will list all of the avian characters there are...
Ophyuchus:
~
kilara
Mizgarth:
~
kilara
Exiel:
~
kilara
Drejrael:
~
kilara
Nailmus:
=
Shinerai
Cain:
~
kilara
Pango: :thumb79381233: !
Tigermond
Mandarin:
~
kilara
Cadbury:
~
kilara
Aeroh:
!
poncy-rogue
Ripha: No image `
snowkatt101
Other concerns
<EDIT>
Deleted because people don't seem to understand/get it at all. And I really don't want to have to explain it to every person who comments...
Your loss
</EDIT>
please don't hate me for this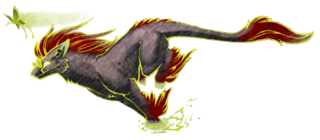 DO NOT USE MY CHARACTERS, CREATURES OR IMAGES FOR YOUR OWN RP/STORY/COMIC