Where has the sleep gone?
For a little more then a week now I have been having a huge issue with being able to fall asleep. This is really not a good thing since I do have morning classes that require me to be awake in.
I know it is not that serious yet, but I want to nip it in the bud.
The lack of sleep is more then likely caused by stress, I just can't seem to locate the origin of what might be stressing me out.
All I can really think of to solve this problem is to eat really hearty foods like potatoes, lettuce, and garlic, (Things out of the garden) to try to fix it. And I don't want to use any form of pills.
Commissions? what?
"But you haven't finished what you owe me!?!"
Well right now
mine are still not open
, I posted this because I thought it would be nice to inform of some people who are needing commissions.
First of all there is

whom I've already had the pleasure of commissioning these two pieces from her.
I suggest you go to her gallery and check her out, then note her for a commission.
She is quick and does good work! <3
Next there is

A good friend of mine from school whom I am surprised doesn't get commissioned as much.
And

who is also a school friend who lives with ~
redpennant
:thumb124274946:
Both are tones of fun to be around, and they both draw very well
(Sorse is complaining that he doesn't have anything to show off in his gallery, I beg to differ)
Remember to note them with inquiries!
~~~~~~~~~~
Now I did put a shoutboard on my main page for me to pimp some people, tho I doubt that many people have seen it.
Please let me know if you noticed it, or if it just blends in?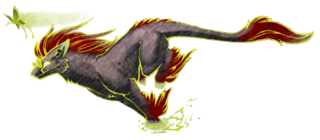 •DON'T USE MY CHARACTERS, CREATURES OR IMAGES FOR YOUR OWN RP/STORY/COMIC
•DON'T ASK ME FOR REQUESTS
•NO CHAIN LETTERS
•BE POLITE