Update!
Monday was the day that she went under the knife, and it was the most stressful time I have had in forever!
The night before I didn't go to sleep at all, and when it was time to drop her off, both me and my mom were deep in tears.
8:00 am, The ladies at the office were very nice! They told us how exactly things would be done, and said they'd call if there were any complications.
So we went home, and 3 times the phone rang, threw our hearts in a knot, but it was Kory, or John calling to see what was up.
1:00 pm, We called in and got told what happened.
SHE IS OK
She grabbed a hold of that 25% chance of survival, and would not let go!
5:30pm, We picked her up, and cried all of the way, I am soo happy she made it! It looks like the vet was a very good vet, since we could barely see the incision, and she seems soo much more happier now!
(if you look at the summy size compared to the image below, you can really see the swelling, the vet said it was swollen to the size of a dog's, and that is after we got most of it to drain out)
I like to believe that she could feel the positive energy from everyone wanting her to live!
So Thank you sooo very much!
Thank you for commissioning and donating <333
I even got a super sweet support art!
I still had to dip into my rent money, but hopefully the auction will cover it! And I also have my root cannal in a week, which I mistakenly thought was today, so I am a bit relieved there. Gads everything will be tight.
(also a bit worried cause my meds are almost out = pain)
[link]
There is less than 3 days left on it!
I will also be posting the sketche commissions in groups of 3. (and sending full size to everyone separately) If that's ok with you?
I need your help!
I wish my life could give me a small break.
It likes to pile things on top of me all at once, which proves to me once again: bad things come in 3.
This past Tuesday I woke up to my lateral incisor to the right hand side throbbing in extreme pain.
I thought it was ricochet from the molar in the back of my mouth that is decaying while still under skin. But as the day went on it became clear that it was that tooth and not ricochet. Wednesday I went in for an emergency evaluation at the dentist whom told me it was abscessed, and that I needed to get a root canal. According to my mom who used to work in the field, root canals cost at least $300 for that tooth. This does not include the many other things he found wrong with my teeth, and the future needed extraction of the previously mentioned molar. So I know that will put me more in the hole by the end of this semester.
This is nothing compared to the next thing that sprung up on me.
Well, not really sprung, but it's my responsibility to take care of it, since my mom doesn't have a job, and thus simply does not have money to cover it. Xander, my lovely tiny female cat has always had a small problem. She has a heart murmur and thus has always had high risk to do with any form of surgery that required anesthesia. Basically if she is put under for surgery there is about a 50% chance she would not wake up.
Thus we never got her fixed. She had gotten a pyrometriosis otherwise known as a uterus infection about mid December.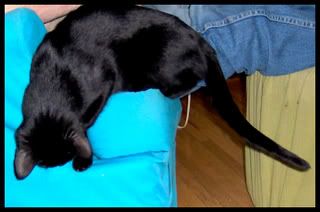 We took her to the vet and got some antibiotics and other medicines to get it to go away, and it started to work, but sadly the infection got worse.
Now her uterus needs to be removed.
This is normally a high risk operation because of the infection, but add on top the fact of her heart murmur, it becomes extremely risky. The other option is to let the infection go as it is and take the risk of it bursting inside her, which would cause a slow and painful death.
I know there is little chance at her surviving either way, but I know what my choice is, I will do everything in my power to save her.
I remember when we got her from a garage, and how I was the first person to hold her, I held her all of the way home. I remember when she first learnt that she could jump and thus leaped like a rabbit everywhere.
I marvel at how slim and sleek she is, how gracefully she holds her tail and how it curls in joy when you pet her. How she uses her paws to lift her tail up to her mouth so she can groom it. I hurt when I look at her now, seeing her swollen tummy and knowing what is to come.
She is only 6 years old, and will always look like a kitten due to her small size. She is my family, for I am an only child, and I want to do as much as I can to save her!
The problem is that this operation will cost $500+ and I do not have the ability to take that out of my budget for this year. I am very tight as it is.
I am now planning on ways to earn some money so that I can cover these problems.


I will be taking 10 sketch commissions for $15 (if you want more in the commission, say so, and I'll discuss it, I just don't have time for many full colour commissions)


And I am auctioning a full colour image with a painted background HERE
1:=
Shinerai
-Ardrius -paid
2:=
Shinerai
-Kiro -paid
3:~
Loki-Atsuka
-corona -paid
4:~
Bristlefurr
-loney -paid
5:~
LadyKervein
-Octultus -paid
6:~
dragonfiend
-Sheesta -paid
7:~
machine-messiah
-lachesis -paid
8:*
Foxchibi
???
9:*
beastofoblivion
??? -paid
10:=
D-oubleHelix
-Vex -paid
Suggestions on other things to get enough to cover the fees would be greatly appreciated!
And if you can spare a prayer or a wish of good health for Xander, it would be wonderful, for I know the positive energy helps.
<3
Thank you~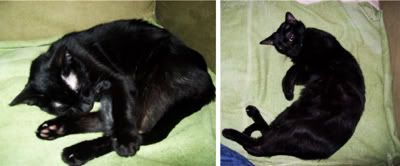 PS…I am not looking forward to the 3rd bad thing to come...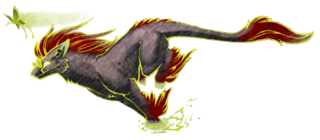 •DON'T USE MY CHARACTERS, CREATURES OR IMAGES FOR YOUR OWN RP/STORY/COMIC
•DON'T ASK ME FOR REQUESTS
•NO CHAIN LETTERS
•BE POLITE