Birthday wants for bashing heads in
Well it is December again, and that makes me excited for my b-day. 2 days away!
Twas on the 3rd
Ive already had a bit of fun back home last weekend, where my mom got me an Xbox360.
Which also made me pissed cause it came with the wrong cord.
See if you can spot the difference.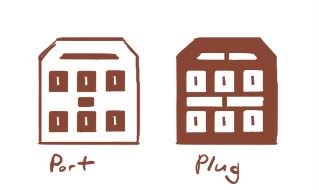 At first glance it looks like it fits, but it doesn't.
So when we took it back to where we bought it, they refused to exchange it. On the claim that the 360 doesn't have the same serial number as is on it's box. There was also supposed to have a seal on the box. which it didn't.
This leads me to believe that either someone else returned it prior and didn't return the , or one of their employers did a swap to escape a red ring of death or something.
I think what pisses me off the most, is that they treated us as if we were trying something fishy.
On a positive note:
I am hoping that this Thursday I can have a cake night with my friends here at college.
Edit:
So the birthday was pretty good.
My landlady bought me cake since I couldn't do cake night with my friends, and we had a celebration with my roomates. It was a lot of fun and all.
I also got a lot of wonderful gifts!
From

<3
From

and

<3
From

<3
From

<3
From

<3
From

<3
From

<3
From

<3
:thumb145685090: From

<3
Thank you everyone for wishing me a happy birthday!
and if I missed yours, please let me know <3
The sad part is the following weekend, is that my mom failed to adopt the dog she really wanted. All because they people adopting decided that the dog NEEDS another dog in the household. (even when the description says the dog likes cats more)
On top of that, one of my close friends from home broke their laptop, and when they called into HP to get it repaired under the warantee, they find out that The source had sold their cereal number to someone else over 2 years ago. Thus meaning the money my friend paid, is worth moot.
The third kick in the ass is that the cord that Microsoft decided to send to me is also the wrong cord. more so than the other one. This one is one of those old fashioned cords, and not the big square that is required for the xbox360. And I swear I will rip someone a new one if the xbox I have gets the Rrod, because being that 1/1000 pisses me off enough, I don't also need to be the 1/6 as well.
*is stressed*
Now if all of this crap could have waited till after this week it would have been nice, specially since all my classes decided that their assignments will be due the 2nd last week instead of the last week. So I am piled in essays that I suck at along with exams, presentations, and a portfolio.
And yes I am working on the essays as I type this as well, I just needed to rant. Let me rant in peace!
/Edit
Dear Secret Santa
This year I have been a good girl, and would greatly like it if I received an image of my characters from my story called Xiro Myth.
Drej's Temporary reference
The full reference sheets are linked in the descriptions of each character.
Most of those characters I would like to see Kilara, Drej, or Ty drawn. But if she is too difficult, then feel free to draw any of the other characters.
I only ask that you keep the theme to be not 'modern' holiday.
IE no Christmas trees, with presents, and Santas with their reindeer.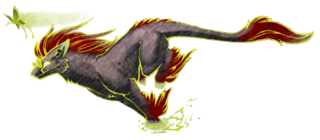 •DON'T USE MY CHARACTERS, CREATURES OR IMAGES FOR YOUR OWN RP/STORY/COMIC
•DON'T ASK ME FOR REQUESTS
•NO CHAIN LETTERS
•BE POLITE