End of semester Cram Time
It is nearing the end of the semester year and with that comes the flood of workload that everyone in college experiences, or should experience.
I know that my whining about it is nothing special, but right now I feel like I have essays coming out of every orifice.
Essays cause me a LOT stress because I am not good at writing them, heck I am not very good at writing what I mean properly in journals.
My personal art is on the side, I barely get to do doodles for myself, and the pages of XM are on hiatus. (which really hurts a lot, cause I have to get those done by mid may)
--------------------------------
Another thing which is really messing around with my being able to work is; my landlady has decided to renovate every single room of her house. Like this has been going on for a while, but it's been getting kinda overboard lately.
It started with her room, in how it was going to be renovated for her birthday over a month ago, then the tornado (known as her son) started on another bedroom, and now every room of this house is ripped up cept for mine, and it is darn hard to concentrate on essays when you are hearing loud bangs and smashes. smelling the obnoxious fumes from the paints.
Not to mention the need to fix everything not broken, the new router didn't like broadcasting the internets, so I had to get the old one back.
Finals don't mean I have a lot of time to dick around.
--------------------------------
What it does mean is that I am not going to sit on DA 24/7 and endlessly jab my tablet down to hand out more Llamas.
(It was a fun idea, but pushed a bit far... common fancy llama now?)
I spent almost 3 days straight of giving them out endlessly, because it was a LOT of fun, I must have given out between 300-500, and I know that is less than I have received, but I still tried apart from essays and exams, and my general suckage at writing.
But then I got a comment saying along the lines that I wasn't "doing my part" and thus pointed out I gave out 'only 96' in that new function. Now there is a small issue with that number in my mind due to I had to have given out that much before lunch on the first. I know because I brought my laptop to class, and was mashing it with handing out Llamas.
I guess what hurts the most is that after all the llama giving I did, the number it says I 'gave' was so low. And I don't have the time to change it right now due to school work.
-------------------------------
So yeah I am sorry if you are expecting something from me right now, but I just can't deliver. If you want to complain, please go troll someone else, K? Thanks.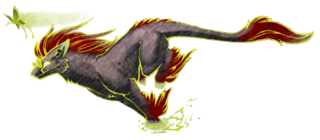 •DON'T USE MY CHARACTERS, CREATURES OR IMAGES FOR YOUR OWN RP/STORY/COMIC
•DON'T ASK ME FOR REQUESTS
•NO CHAIN LETTERS
•BE POLITE