Cosplay
As mostly I think everyone knows by now, I will be cosplaying for AN this year, and sadly I won't be going as human!female!Paido, as to I have had my mom and a few friends say that it shows too much skin, so instead I have opted to go for the Human!Drejrael costume.
I have most of the parts, and it won't be the same as the drawing per say, since there are a bunch of smaller parts to it that I have edited to be more suiting.
I am lucky to have found a nice wig which is long and will look like his hair. (after looking forever)
Now the last part I have come across is the fact of his eyes.
I want to wear vibrant purple contacts.
to give the effect of his eyes. (I am not expecting to get ones with out the pupil)
[link]
these are the best ones I have found so far, but sadly I know no info about contacts so the lingo makes little sense to me.
I know that there are supposed to be some that are more opaque than others, and some that basically meld with your existing eye colour.
I am hoping to get ones that look real-ish, but still are BRIGHT purple.
Anyone who is knowledgeable about that please help!?!
The comic
almost 2/16 pages fully drawn and coloured, and if I keep up on it, I will likely have the first issue of XM done and ready for the main convention I go to, Anime North. I am just working on concepts for the logo and the cover of the first issue, since I have a large amount properly storyboarded now. Hopefully I will get it all done by then, specially with the essays due soon, gads I hate essays.
Will I post it here when it is done?
•Likely not on this account. I do want to make a proper site for it eventually.
Will it be for sale online?
•I dunno, haven't gotten that far yet.
Can I has a copy for free?
•Sure, show up at AN cosplayed as one of the characters, and I'll totally spam you with free prints and a copy of it <3 (maybe even a free sketch)
•Honestly I have a bunch of people cosplaying as some of the characters already, I wonder if I can get a whole party!~ ^^
Thank you~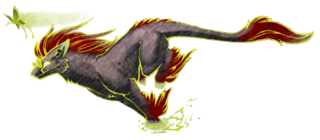 •DON'T USE MY CHARACTERS, CREATURES OR IMAGES FOR YOUR OWN RP/STORY/COMIC
•DON'T ASK ME FOR REQUESTS
•NO CHAIN LETTERS
•BE POLITE