AN09
I just thought that i should let you all know that I will be attending Anime North this year!
I will be leaving today in about 30 mins and will be there all weekend.
(don't worry I have a friend keping an eye on the contest for me while I am gone)
I will actually have a small comic to sell, and a whole bunch of new prints.
I will be in the middle of the "artists alley" D02
Minjii has the locations posted in her journal
I will be sitting beside ~
sorse
and I wish that ~
redpennant
I look forward to seeing some of you there.
This is where you will find the contest infos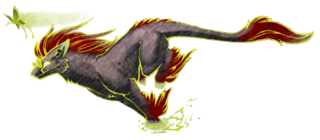 •DON'T USE MY CHARACTERS, CREATURES OR IMAGES FOR YOUR OWN RP/STORY/COMIC
•DON'T ASK ME FOR REQUESTS
•NO CHAIN LETTERS
•BE POLITE