Now I know I am not the most amazing computer genius out there, but I can generally keep a computer going... (aside from this new piece of crap that decides to have a new problem with it every other day)
But now? oh god wtf is going on here.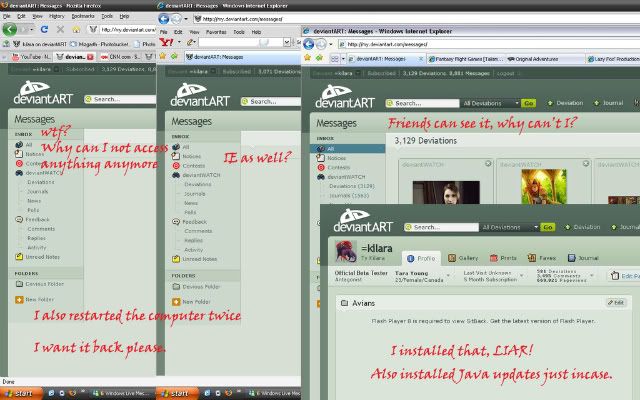 Now before anyone tells me the obvious of try installing flash, java, switching to a new browser, clearing the cashe, restarting the comp, uninstall/reinstall.... let me tell you now

I HAVE DONE THAT ALREADY, AND IT DIDN'T WORK! FOR IF IT DID, THIS JOURNAL WOULDN'T EXIST!
Now I have checked to see if a few of my friends were having said problems with their DA, so I was thinking it was just my DA, so I had them log into my account to see if it was broken on their comps, and as you can see from above, it isn't.
so it is definitely an error in this computer, I just have no clue what, and I can't read the news articles for they are blank as well, this is why I need your help.
Now I ask you nicely when suggesting solutions on the comments to read the other suggestions that others have posted, for it gets reaally rude when people spam the idea of "did you uninstall and reinstall?"
[link]
As someone has nicely pointed out the problem is where I am, not what I have done, so sadly I have to sit it out.

Thank you for the help!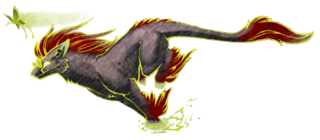 •DON'T USE MY CHARACTERS, CREATURES OR IMAGES FOR YOUR OWN RP/STORY/COMIC
•DON'T ASK ME FOR REQUESTS
•NO CHAIN LETTERS
•BE POLITE